(OK, good. Now that's outta the way.) Good morning! This? Is priceless! I woke up, wrote an entire *post about how someone was gonna get viciously bitten today because I wasn't smoking, grouched and growled around the kitchen for an hour, then bribed my oldest to go fetch me a pack of smokes. (I am WEAK! There, I said it!)
Dear Family,
I'm doing this for you!
Really, I'm looking at it Ilike this…I am sacrificing my health and future lung capacity for the happiness and well-being of my family. By me continuing to smoke, nobody gets bitten, beaten, or screamed at. (Not even the cat that's currently begging for a flying lesson!) See what an awesome, GIVING person I am?
That being said…there's another, deeper reason I've been such a cranky, loose-my-shit-at-the-drop-of-a-hat chick lately. HEAT! I know, EVERYONE is probably three steps BEYOND fed up with hearing about the heat, but for those of us "lucky" enough to live with Fibromyalgia…it goes a little deeper than just, "This heat sucks!"
At my Monday Physical Therapy appointment, I made the statement, "I know it sounds like an excuse, but this heat is kicking my behind." My Therapist informed me it really wasn't an excuse, but a reality. Hmmm…so I did a bit of research.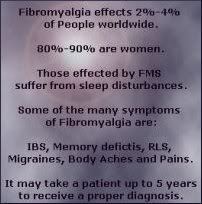 It turns out that many folks who live with all manner of Rheumatic Illnesses are extreme temperature intolerant. COLD? Sucks. HEAT? Sucks. Our bodies have simply lost their ability to be good Marines (adapt and overcome).
Personally, I've never been a huge fan of uber-hot weather, but I've always been able to keep on truckin'. Now? Ten minutes in the heat and my joints swell to the point fingers, toes, and knees lose their ability to bend. My head feels like my brain is growing out of my skull, then the pounding headaches start. My body literally STOPS being my friend!
Some folks are more intolerant to one extreme than the other (cold makes me seriously achy, but at least I'm functional). Some "lucky" souls can't deal with either one. The important part of this scenario is…it's a very real part of our lives and not an excuse.
So what do ya do when the outdoors turns all Africa-hot? Stay cool is the best advice I've found. (Duh!) Stay hydrated, since folks with Fibro tend to dehydrate easily. Stay comfortable, since we all can get a tad bit snarky when we're not. Wear lightweight, loose fitting clothes in lighter colors and fabrics that breathe. (I'm LIVING in pink, Tinkerbell jammies…I will not lie about that. *grin*)
Oh yeah…the biggest one that really wasn't mentioned in my research, (but in my oh, so humble opinion is one of the most important things to do) talk to those close to you! Let them know how the weather is affecting your pain and comfort levels. Be honest with them and TRY not to be too snappy. But, at least if they know a little about where it's coming from, it just might lead to fewer hurt feelings.

My spot, my fan, my frozen peas,
and I do NOT share!

I do my best (and currently am failing miserably) to be as positive and un-scream-y as possible. (I REALLY owe hubby an apology when he gets up, since I fell asleep before I was ready to not kick him.) OK, maybe I am succeeding on the positive part…I'm positively scream-y! But I also try to convince everyone to tell me in no uncertain terms when I begin crossing the line into total bitch-a-tude. That way I can focus on adjusting my attitude a bit. (Or adjusting the fan and pea-kini for optimal cooling effect.)
I guess the whole point of this morning's dis-jointed ramblings is…it's not all in your head! Be aware and share where your body's rebellion is at. Take steps to compensate and head it off before it starts (if at all possible). Take care of YOU! (And know that you're not alone!)
Personally, I'll be celebrating today's festivities from my comfy-couch. I will smoke (like I said, I'm a giver!) and do my best to enjoy the day with my family and any friends brave enough to stop by! (But if you do, just know that the fan by the desk? Is MINE! And I may be a giver, but I do not share!)
May your day be filled with LOW-to-NO pain levels, comfy clothes and comfy resting spots, and lots and lots of love and understanding! (Oh, and that last part? Means love and understanding from you to you as well! Love your body and respect its limits…it'll make Life a little happier and easier place to be!)
*PS For those either bored or in need of a good point-and-laugh scenario...OR just wanting to understand why my Oldest RAN to fetch his Mother a pack-o-smokes? This was my original post-of-the-day! (Feel free to NOT read. *guilty grin*)
Good morning! OK, just to be honest I'll say, "Morning." I would, at this very moment, trade any one of my offspring for a cigarette. No friggin' joke. Give me a pack (yes, a pack as opposed to a single…a woman's gotta have standards!) and you can take your pick!
Yep, you guessed it. I've found a new way to be an idiot! The heat is so intense that none of my fellow house-dwellers will leave the safety of the A/C, hubby's scheduled off, and it's a National Holliday. What better time to pick to TRY to quit smoking? And if you add the whole Fibro-reaction to the heat into the equation…someone could bleed today…*insert primal growl here*

NOT a show for 3:45 AM!
I knew it was gonna be a difficult day, but I really wasn't prepared for my general reaction when I opened my eyes. But, then again, maybe it was HOW I opened my eyes…
The "ugliness" began last night when hubby oh, so wisely started pushing my nicotine-deprived brain's buttons. Putting food on my plate I didn't want, (AFTER I'd politely said, "No thank you," so the scream-y-ness wasn't my fault.) commandeering the TV for yet ANOTHER Wii Golf tournament, (never mind the fact he'd had control of the damned thing ALL day and I was already drowning in such man-shows as Sports Center and Star Wars!) and handing me the phone when I was heading to bed to hopefully avoid doing serious bodily harm to him. (Or really, to anyone…) And all these actions accompanied with evil chuckles.
The icing on the cake came when I woke up at 3:45 AM (Oh yeah, you read that right!) to the dogs jumping on my stomach and chest like I was a cute, little trampoline…because SOMEONE (read as "HUBBY") failed to get the bedroom door completely latched and the dirty fleabags pushed it open!
*deep calming breath* (Sorry, had to take a moment and wipe the spittle off my mouth…and chin. I'm OK now…really…) As I was fighting to make my brain kick-start and make sense of the intense, foul-smelling pressure on my torso, I became alarmingly away of a very angry man SCREAMING words like "Ballocks," "Bloody Hell!," "Bleep Bleep Stupid Blllleeeeeeeppppppp," and "Get out!" Yep, the Boomerang Kid was evidently up and watching "Hell's Kitchen" off the DVR (with the volume at MAX) and the normally sweet and easy-going (bwaaaa haaaaa haaaaa!) Chef Ramsey was NOT well pleased.
This (combined with an instant, deep craving for a smoke) is how I drifted sweetly and gently awake this morning. And you know what my current mood, despite the normally calming music flowing through my earbuds in an attempt to block out the dulcet tones of the angry British guy (and failing miserably), is telling me? One of two things is going to occur today…I will either buy a pack of smokes and light my way off-the-wagon, or I'll end up in five-point restraints for biting someone…HARD!
(So now you understand why it is a far better thing I do now than I have done before...smoking for the common good of my family unit! *falls over in a fit of laughter and smokers-cough*)